Introducing RAW's teacher PD day! Focused on providing practical knowledge across #technique, #repertoire and #choreography to assist dance teachers in the classroom. Our industry professionals will provide you with relevant and current exercises and choreography to capture the attention of your students and their appreciation for dance!
The PD day includes three sessions in #MusicalTheatre, #Contemporary and #HipHop, with a delicious morning tea and lunch included by the team at Arcana.
At the completion of this day, you will have current techniques, repertoire and 1.5 minutes of choreography across our three styles ready to use in your classroom. This includes a Choreography Plan detailing elements of dance, intent, form, structure, devices and safe dance practices.
Click here to register your interest today! Spots limited!
Brisbane-based Amy McInturff is a well-rounded and experienced dance performer, teacher and choreographer. Her training includes Jazz, Commercial, Theatre, Jazz Funk, Contemporary, and Ballet. In 2018, Amy acquired a Diploma of Musical Theatre from RAW Dance Company and has continued her training at Mad Dance and internationally at Broadway Dance Center and Steps on Broadway in NYC.
Amy is an in demand teacher and choreographer at dance studios and institutes across the Brisbane and Gold Coast regions. She is also an accomplished performer and works professionally for Pink Matter Company most recently performing as a resident performer at Eat Street, Brisbane Festival & Pink Matter's Cabaret Show.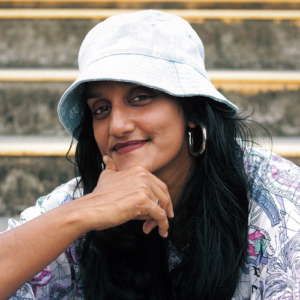 Sammie choreographs, performs and teaches across a variety of dance styles from commercial to contemporary and hip hop. She is extremely passionate about working across arts education, previously working for Street Dreams, Education QLD & now Raw Dance. Sammie has helped carry the torch for cultural innovation for the hip hop dance community, being an artist in residence at Metro Arts and the inaugural recipient of the Mad Dance and La Boite Grant to present a development of Hip Hop Theatre work 'One Way' and partnering with Elements Collective on her kids show 'Goldie and the 3 B-bears' which toured North QLD and the NT.  
Sammie has worked with other esteemed performing artists and choreographers such as Hot Brown Honey, Phuluxus Dance Collective, Jeremy Neideck, Liesel Zink, Joe Lau & Bridget Fiske performing at various festivals and seasons throughout Brisbane, Melbourne & Seoul. Sammie's commercial work includes film clips for Tara Simmons & Foals, various gigs including the Australian Dance Festival, Rebel Sport & numerous others with Mad Dance House & Elements Collective. 
Sammie has also worked as a movement director with the Mama's Boys for their theatre production Brothers Book Club. This year she is involved with a community development project with Vulcana women's circus and with Daniele Constance for installation roving work Like A Tourist for the upcoming Bleach Festival.
Waimania is one of Brisbane's most sought after up and coming Hip Hop choreographers. Having  trained under Laurence Kaiwai and Colette Eagle at the Homebase dance studios for over 13yrs of which she was a core member and choreographer over recent years. Over the last 3 years Waimania has branched out teaching workshops nationally and internationally. As a coach she has trained multiple teams competitively who have been champions at many dance competitions such as Danchella, Battlegrounds, House of Champions and more.
Waimania's movement infuses RnB, Afro and feminine styles of dancing. As a performer she has  competed nationally and internationally in Los Angeles, Mexico, and New Zealand. Some of her performance credits include the Alexander Chung – LA energy show, World Of Dance LA, Battlezone NZ, Praema Fashion show, Eliza Rose, K-POP submissions – Blackpink, Jimin, Kai, NCT, Home Base New Zealand Showcase, Culture Kings, Starter ANZ and an excerpt of her choreography showcased at a New Zealand Matariki Art exhibition.