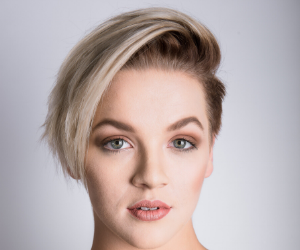 Rachel began dancing at the age of six and since then has never stopped. She has trained in ballet, tap, jazz, contemporary, hip hop, circus, aerials, gymnastics, latin and ballroom styles, fitness, nutrition and even fire twirling. In 2013, after graduating high school, she went on to study dance full-time at RAW Dance Company, completing a Certificate IV in Dance and obtaining a position as one of the company's principal dancers for 2014. Throughout the next year she taught and performed all over the country at various venues, events and companies.
For the year of 2015 Rachel signed on to tour The United States of America with Ringling Brothers and Barnum and Bailey Circus for 13 months. She travelled to 42 different cities and performed over 400 shows as a dancer and aerialist.
Since then she has worked in Japan at Universal Studios as a face character and traveled all over Australia teaching and performing. Whenever she returns home to Brisbane she is always excited to share her love and knowledge of dance!