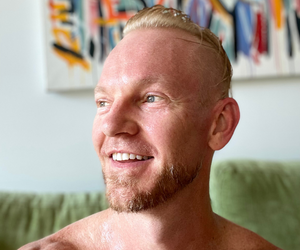 Qualifications: TAE40110 Certificate IV in Training and Assessment, CUA40113 Certificate IV in Dance, Senior First Aid Certificate
Andrew is a dancer, producer, director and choreographer and has been involved in creative arts his entire life. Andrew started dancing at the age of 6, excelling in tap, ballet, contemporary, acting, singing and acrobatics. Andrew studied RAD, LGTDA and CSTD syllabus work and competed throughout Australia at a range of competitions and eisteddfods. Andrew went on to create Raw Metal in 1998 when he was 19 years old.
Raw Metal, went on to be known as Raw Dance Company and has performed to three-million people worldwide across forty countries including the United States, Canada, Australia, New Zealand, China, India, Taiwan, Japan, Singapore, Kuala Lumpur, Germany, France, United Kingdom, Romania, United Arab Emirates, Colombia, Brazil, Peru, Chile, Mexico, Argentina and many more.
Andrew's career highlights include:
– producing, directing and performing two sold-out seasons of Untapped at the New Victory Theatre on 42nd Street, New York City in 2011 and 2016. Achieving a dream he set when he first started Raw Metal in 1998.
– Creating, performing, directing and producing Raw Metal throughout the world including the USA, UK, Europe, Asia, Australia and South America, performing to over 3 million people.
– Directing and performing in "Electronique" commissioned by the Brisbane Festival
– Co-Directing, Co-Choreographing and performing in "Beautiful Noise" commissioned by the Brisbane Festival, Co-presented with Legs on the Wall
– Choreographing and Co-Presenting the 6-month "RAW & Burn The Floor" season at Busch Gardens, Tampa, USA
– Writing, Directing and Choreographing the Q150, a celebration of Queensland's 150th Birthday, highlighting iconic Queensland stories and companies that have excelled and supported the community. This show was commissioned by the Queensland Government and Arts QLD and toured nine different locations throughout Queensland in a specially built, corrugated iron portable venue, modeled on the Spiegeltent design.
– Leading the team at RAW becoming a Registered Training Organisation (RTO ID41385) in 2016, one of only a few in Queensland's performing arts industry with this title and capacity. This provides an opportunity and reinforces our commitment to providing quality training programs for Queensland's performers of tomorrow.
Andrew has 25 years + performance experience, including TV interviews and appearances on Good Morning Singapore, Good Morning Chile, Good Morning Australia, Nickelodeon Kids Choice Awards, The Shak, Toasted TV, Video Hits, The Great Southeast, Totally Wild, Sunrise and The Today Show.
Andrew has assisted some of the world's largest brands to create award-winning showcases and brand events. Some of these companies include – Nutrimetics, St George Bank, Telstra, BHP, Mariott, Qantas, Coca-Cola Amatil, Clayton Utz, American Express, IBM, SAP, Woolworths, BMW, Australia Post, Nickelodeon, Hyundai, AMP, Lend Lease, Suncorp Metway, KFC and the Commonwealth Games to only name a handful of the 250+ companies Andrew has worked with over the past twenty years.
Andrew is the principal trainer and assessor and industry expert at RAW. Andrew looks forward to showing you how you can create a successful career in the performing arts.